4-WEEK COURSES
12 hours of instructor-guided learning and practice over 4 weeks to help you prepare for a natural birth
| Register Now | Date | Time | Course | Location | Spaces Remaining | Instructor |
| --- | --- | --- | --- | --- | --- | --- |
| Register | | 6:00 - 9:00 PM | 4-Week Course, $250 | Atlanta Sport & Spine, Atlanta, GA | 3 | Gwynne Knap |
| Register | | 6:00 - 9:00 PM | 4-Week Course, $250 | Atlanta Sport & Spine, Atlanta, GA | 6 | Gwynne Knap |
| Register | | 6:00 - 9:00 PM | 4-Week Course, $250 | Atlanta Sport & Spine, Atlanta, GA | 8 | Gwynne Knap |
| Register | | 6:00 - 9:00 PM | 4-Week Course, $250 | Atlanta Sport & Spine, Atlanta, GA | 8 | Gwynne Knap |
| Register | | 6:00 - 9:00 PM | 4-Week Course, $250 | Atlanta Sport & Spine, Atlanta, GA | 8 | Gwynne Knap |
| Register | | 6:00 - 9:00 PM | 4-Week Course, $250 | Atlanta Sport & Spine, Atlanta, GA | 8 | Gwynne Knap |
Intensive Classes
7 hours of instructor-guided learning and practice to help you prepare for a natural birth
| Register Now | Date | Time | Course | Location | Spaces Remaining | Instructor |
| --- | --- | --- | --- | --- | --- | --- |
| Sold Out | | 9:00 - 4:00 PM | Intensive Class, $175 | Wingate Hotel - Galleria, Atlanta, GA | 0 | Gwynne Knap |
| Register | | 9:00 - 4:00 PM | Intensive Class, $175 | Wingate Hotel - Galleria, Atlanta, GA | 1 | Gwynne Knap |
| Register | | 9:00 - 4:00 PM | Intensive Class, $175 | Wingate Hotel - Galleria, Atlanta, GA | 8 | Gwynne Knap |
| Register | | 9:00 - 4:00 PM | Intensive Class, $175 | Wingate Hotel - Galleria, Atlanta, GA | 8 | Gwynne Knap |
| Register | | 9:00 - 4:00 PM | Intensive Class, $175 | Wingate Hotel - Galleria, Atlanta, GA | 8 | Gwynne Knap |
| Register | | 9:00 - 4:00 PM | Intensive Class, $175 | Wingate Hotel - Galleria, Atlanta, GA | 8 | Gwynne Knap |
Private Classes
The content of the private class can be catered to your individual educational needs in 1, 7-hour class, 2, 3-hour classes, or 1, 3-hour class
Online Classes
The KOPA® PREPARED Online Course offers access to over 12-hours of video-based learning and practice to help you prepare for a natural hospital birth on your schedule
Gwynne Knap – CCCE, CD, CPD
Gwynne Knap is a CAPPA Certified Childbirth Educator and active Independent Affiliated Instructor of the Kopa Birth® Method. She is also a Certified Doula (DONA), Certified Labor Doula (CAPPA), Certified Postpartum Doula (CAPPA), and Bachelor of Arts-Spanish. Gwynne currently teaches classes in the Atlanta and Lawrenceville, GA area.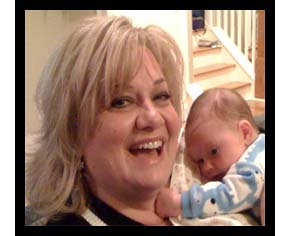 A message from Gwynne:
"I am originally from Chicago, but moved to Atlanta during my early elementary school days.  I traveled extensively in my youth being raised by a single mom who worked for the airlines.  I spent a few summers working on a horse ranch in Puerto Rico.  I graduated from Georgia State University, did a summer abroad and then did an internship at the airport in Atlanta as an interpreter.
I have been fascinated by childbirth and by babies since I was a teen. One of my first book reports in high school was about Frederick Leboyer, MD's book, Birth Without Violence. Also as an adolescent, I spent a lot of time with a close family friend who taught childbirth classes in her home and later became one of Atlanta's first Certified Nurse-Midwives (CNM). When it was my time to have babies, I researched all aspects of giving birth and caring for an infant. Today, I am the mother of two 20-somethings (a son & a daughter) who are both now my dearest friends. Their births were transformational experiences for me.  My first birth was highly clinical-full of interventions while the second birth was a 26 hour un-medicated birth attended by a certified nurse-midwife. I learned so much about myself as I went through childbirth, breastfeeding and raising my children.  I embarked upon my study as a childbirth professional when my children were in their teens.  I became certified as a labor doula in 1998 and trained as a postpartum doula in 2005.  I began my formal child birth educator training in 2009 though I have conducted private childbirth education classes to teach teen moms about labor, delivery and newborn care since 2005.
I believe it is my inherent gift to guide & support women through the birthing experience and encourage women and their partners as they navigate the birth journey and those early days of parenting a precious newborn.  It is such a privilege to help empower women with knowledge and inspiration and then see them find their inner strength and wisdom through their birthing experiences and the early days of motherhood.  I truly enjoy sharing knowledge and enthusiasm to expectant parents as they are planning for their birthing experiences." ~ Gwynne