Intensive Classes
7 hours of instructor-guided learning and practice to help you prepare for a natural birth
Private Classes
The content of the private class can be catered to your individual educational needs in 1, 7-hour class, 2, 3-hour classes, or 1, 3-hour class
Online Classes
The KOPA® PREPARED Online Course offers access to over 12-hours of video-based learning and practice to help you prepare for a natural hospital birth on your schedule
Jenny Cochran – CCCE, LD
Jenny Cochran is a CAPPA Certified Childbirth Educator and active Independent Affiliated Instructor of the Kopa Birth® Method.   Jenny is the mother of 3 children and has been preparing couples for natural birth as a childbirth educator since 2001 years and labor doula since 2009.  She is also the Director of Embrace Refugee Birth Support.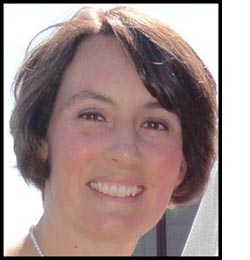 A message from Jenny:
    My journey into pregnancy and childbirth began when I was 15 watching my mother labor and give birth.  It was her strength and determination that inspired me when I became pregnant for the first time.  When my husband and I found out we were pregnant we decided to follow the advice of other friends and family to take a childbirth class that gave us the tools we needed to have a safe and healthy birth.  After the birth of our son I decided to become a childbirth educator and taught a brand of childbirth classes for 6 years.  During this time we gave birth two more times, both girls.  Because I had been healthy and considered low risk we chose to have homebirths with a CPM.  In 2009 I became a labor doula through CAPPA and in 2011 a childbirth educator also through CAPPA. 
    It is a privilege to work with families during the exciting time of pregnancy, labor and birth.  I love teaching women more about how their bodies work and build confidence in their ability to labor and birth.  I truly believe that when a mother has the education, support and confidence she needs that she will truly have a positive experience.  I believe this confidence will help her in the years to come as she navigates the world of parenting and beyond.  I am very excited to be teaching Kopa Birth classes.  ~ Jenny
---